When safeguarding your investment in vocal technology is a priority, VOCALIZE LifeCare contracts are the ideal tool to fully leverage the potential of your system at all times.
A GUARANTEE FOR YOUR VOICE SYSTEM
VOCALIZE is composed of various components that interface at different levels with the client's infrastructures. The solution includes the files required for integration with host systems, system configuration by the administrator, and daily client operations.
VOCALIZE LifeCare covers all elements of the VOCALIZE platform and includes:

SOFTWARE UPDATES AND MAINTENANCE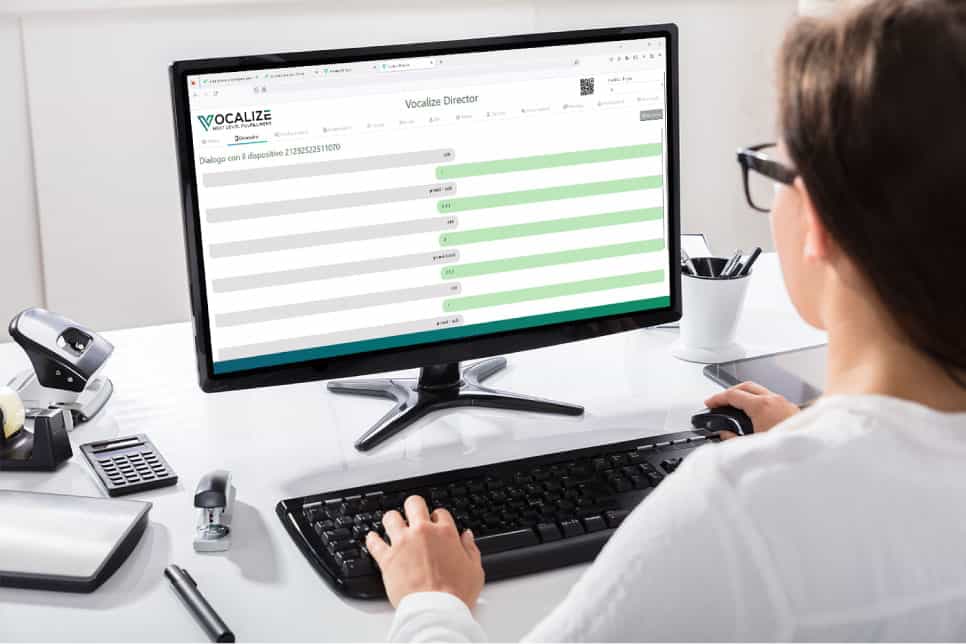 VOCALIZE continuously enhances the functionality and features of its solutions through software updates. Through its VOCALIZE LifeCare program, it guarantees:
Patch Release & Minor Release
VOCALIZE LifeCare Contracts ensure the correction of any malfunctions or errors in the software based on assistance requests submitted during usage. This is achieved through "patch releases" as well as "minor releases" developed by the VOCALIZE team as a result of customer requests.
Users can benefit from economic advantages when upgrading to new versions of the software labeled as "major releases". These major releases are designed to enhance the functionality, usability, and integration with new programs, platforms, and operating systems.
The Assistance offers three levels of hotline support
From Monday to Friday: 9am – 1pm, 2pm – 6pm
From Monday to Saturday: 6am – 7pm
All day, every day
Our team constantly works to improving functionalities and quality of the VOCALIZE software. Periodic software maintenance releases are offered to customers inside a Maintenance and Support plan, therefore maintaining their system at the highest level of performances.
Interested in a LifeCare Contract?
Contact us for further information on VOCALIZE and how it be can integrated into your operations.
Contact Us